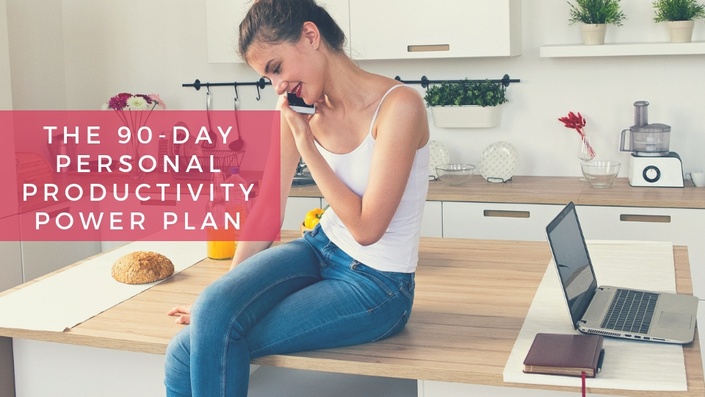 90-Day Personal Productivity Power Plan
A 90-day actionable plan that will take you from stressed out to blessed out!
If you've been trying to balance all the things... from your family, your job, your social life and not to mention your brand new side business, then you know how frustrating it can be to keep track of everything you need to do.
You finish your day, not really knowing where your time went because stuff still isn't done but you sat at the computer all day!
You're feeling stuck and stressed out.
Despite your best efforts, you seem to be dropping balls everywhere...while others are growing their side businesses and throwing amazing birthday parties while planning an event for their busy day job — with seemingly little effort.
What's the deal?!
You watch other people's lives take off as their side businesses grow, family flourishes, and they get job promotions...
You wonder if that could ever be you too.
Not to mention, you've got heaps of ideas you know your boss would love, your family would appreciate and your side business would benefit from...if only you had more hours in the day to begin with.
Yeah, I get it. And I've been there. Now, all those balls I have in the air, they pretty much manage themselves.
You can do it, too! Imagine if...
...You finally hit the coveted "I'm organized and I know it" attitude and felt confident handling any new to-do item that came your way.
...You no longer felt like you were juggling all the things and worrying that you'd drop something any moment...now you have a plan that allows you to keep track of what you're doing and when.
...You could stop struggling with your schedule and social life and instead, felt good about how you spent your time and who you spent it with.
Yes, you can stop the stress and become more blessed in the next 90 days with a clear productivity system.
More Blessed How?
...Blessed with more down time because everything is done.
...Blessed to be more present with your family because you're not thinking about your growing to-do list.
...Blessed with peace of mind because you got this, you have it all under control and you're achieving your goals without feeling stressed.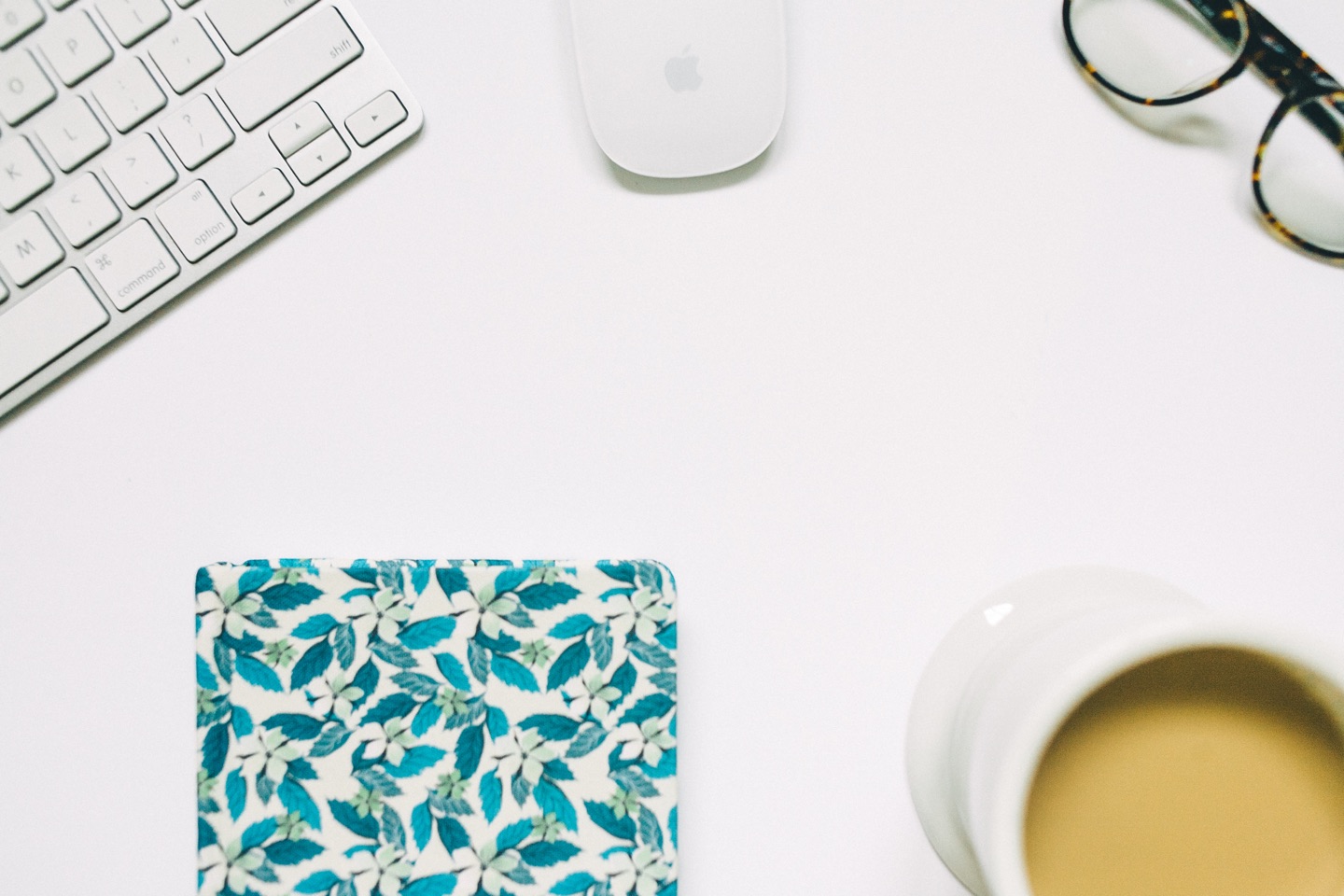 Over the past four years, I've discovered just how POWERFUL an 90-day plan can be. Let me share a little case study of how my lack of productivity affected my life.
As my to-do list grew, so did my stress levels! Not only that, but I started to resent all those to-do list items, even those involving my job and my family. I became not very fun to be around.
Of course things got to a tipping point and I was forced to look at what was happening and make decisions about how I was going to manage all these things — because I wasn't prepared to give them up, so something had to give.
Enter the 90-day plan.
Here are a couple reasons why mastering your productivity should be your top priority:
#1: Getting more out of your life! Don't you want to ditch the stress and feel more blessed? Don't you want to be like your super organized friend who seems to have everything done ahead of schedule and always looks happy? Then you gotta change the way you're currently juggling all those balls.
#2: Straight up... who you are when you're disorganized means you won't get promoted, you're side business will fail, and your family will wonder who you are because you're a frazzled mess. Your productivity — the way you manage your to-do list — directly impacts the way your life runs and the opportunities you get presented with.
But with your to-do list under control EVERYTHING runs smoothly! And that list isn't going ANYWHERE. So, even if you take on more projects at work, do more with your family or decide to start another side business, you'll still have a plan in place that allows you to effortlessly manage #allthethings.
No, there isn't a "magic pill" you can take that will make you productive and organized overnight. But making this happen is easier than you'd think and literally ANYONE can do it.
I created The 90-Day Personal Productivity Power Plan to share the EXACT principles and strategies I used to master my to-list in a matter of months so that I could finally have the happy-go-lucky, carefree spirit I'd always wanted.
I haven't always been a to-do list ninja. In fact, just a few years ago I didn't even have any sort of formal to-do list in place. And when I finally made one, I didn't put any effort into it for over a year because I felt completely stuck and stressed.
I'd tried other productivity strategies — outdated tactics I found on Google — and felt like I was wasting my time on methods that didn't work.
That is, until I decided to experiment for myself. And quickly, things changed.
Just a few months after putting effort into my own productivity plan, I had my first successful event at work, which brought in over 50 new clients to the business...minus all the stress.
And now, just 2.5 years later? I successfully manage my own business, my family, a hectic social life as well as have time to volunteer and start multiple side businesses...and it's all because I figured out how to manage my productivity and master my to-do lists.
The 90-Day Personal Productivity Power Plan combines the most powerful productivity strategies with heaps of video tutorials, 90-day plan Trello boards, and a 90-day plan workbook to help you achieve success faster.
Course Curriculum
Welcome
Available in days
days after you enroll
Manage Your To-Do List
Available in days
days after you enroll
Master Your Schedule
Available in days
days after you enroll
Your Instructor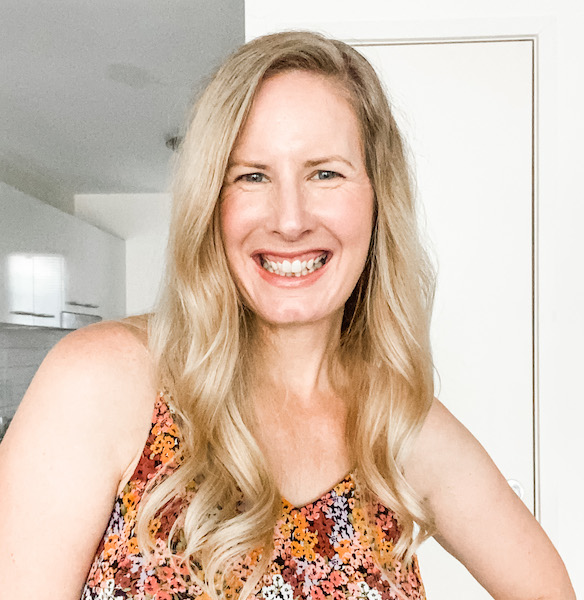 Looking for the magic in life, all while doing it on my own terms!
I'm a creative business strategist & coach who loves to help others get clear on their goals and create an easy, fun, and profitable online business. Productivity is my jam and I love sharing all my tips and strategies.
I live in beautiful Brisbane, Australia with my gorgeous hubby and create programs, offers, and products to help authors and creative entrepreneurs successfully do the same AND make money with ease.
I look forward to meeting you on the inside!